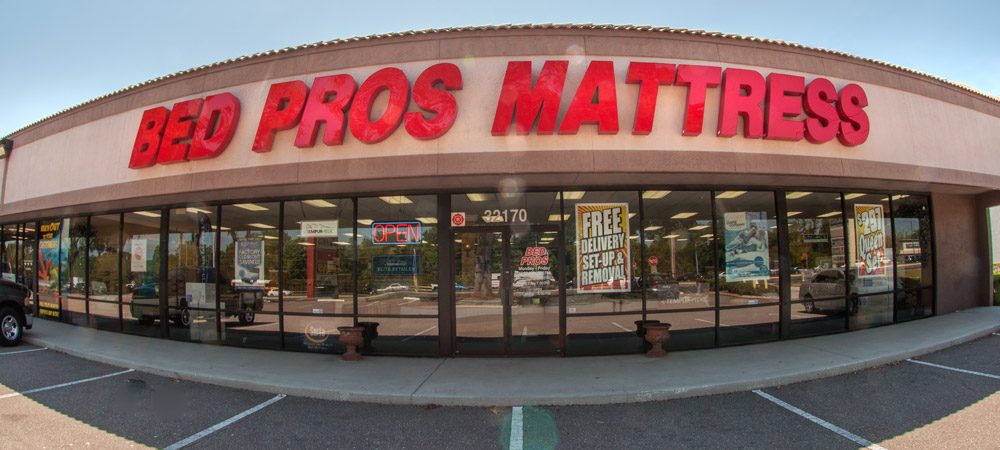 Find Your Way
Average rating:
30 reviews
Apr 23, 2017
Thanks Again
What a great experience! So happy my wife and I stumbled upon this store. We looked around but we're never able to get our questions about a new mattress answered. Tony the manager not only answered everything, but also made us realize things we had not thought of. Such a clean and professional atmosphere. Will definitely recommend! Thanks again!
Apr 19, 2017
Thanks guys!
I just want to thank you guys for making the whole mattress buying experience so easy! Whoever says shopping is so hard, obviously haven't been to see this place. They have everthing! If you want to sleep healthy this is the place to go!
Apr 19, 2017
Great!!! We are loving it!
We love the mattress and adjustable base too! Avin even thinks the pillows are great!
Apr 18, 2017
WOW---THE -BEST-
I WAS IN [ NEED] OF A FIRM--BED. TONY THE BOSS WAS 5 STAR.THE BED WAS 5 STAR.AND THE PRICE FOR ALL I GOT WAS VERY GOOD...THE 2 MEN THAT CAME TO THE HOME TO SET UP THE BED. RIGHT ON TIME!!! 0000 =0- BS..THEY ARE GREAT.. AND DID A A + JOB...GOD- [JESUS] BLESS THEM ALL!!!! THANK YOU--- LARRY MONALDI +. +. +.PS GO SEE TONY IF YOU NEED A BED...PALM HARBOR....
Apr 10, 2017
Awesome
I loved shopping @ Bed Pros in Palm Harbor. Great experience!!